The

Highlight

of
Your Vacation
Lowest Price Guarantee
Find a lower price on the same Okanagan-based activity and we'll not just match it, we'll BEAT it by 5%.
*Excludes competitor promotions and/or specials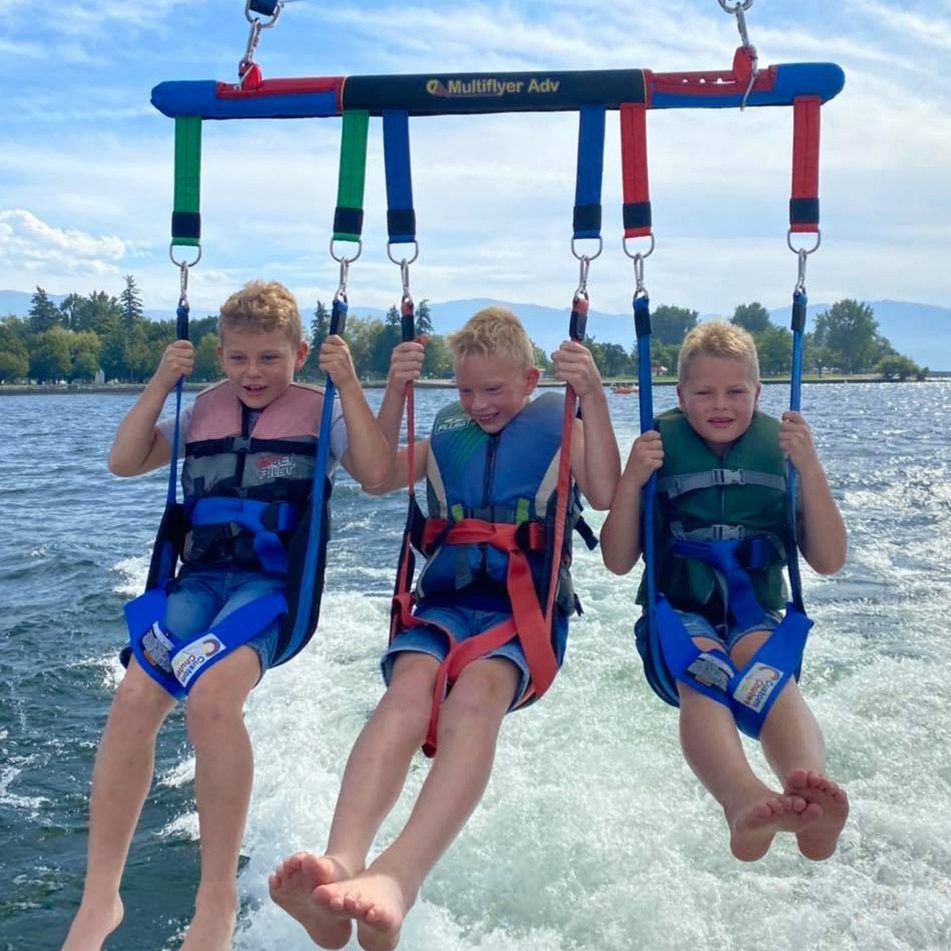 Morning Special
All Summer Long
For 2+ People
$79
per person
$89 regular
MON – SUN
Stay dry or GET WET
Scenic boat ride included
FREE cancellation +48hrs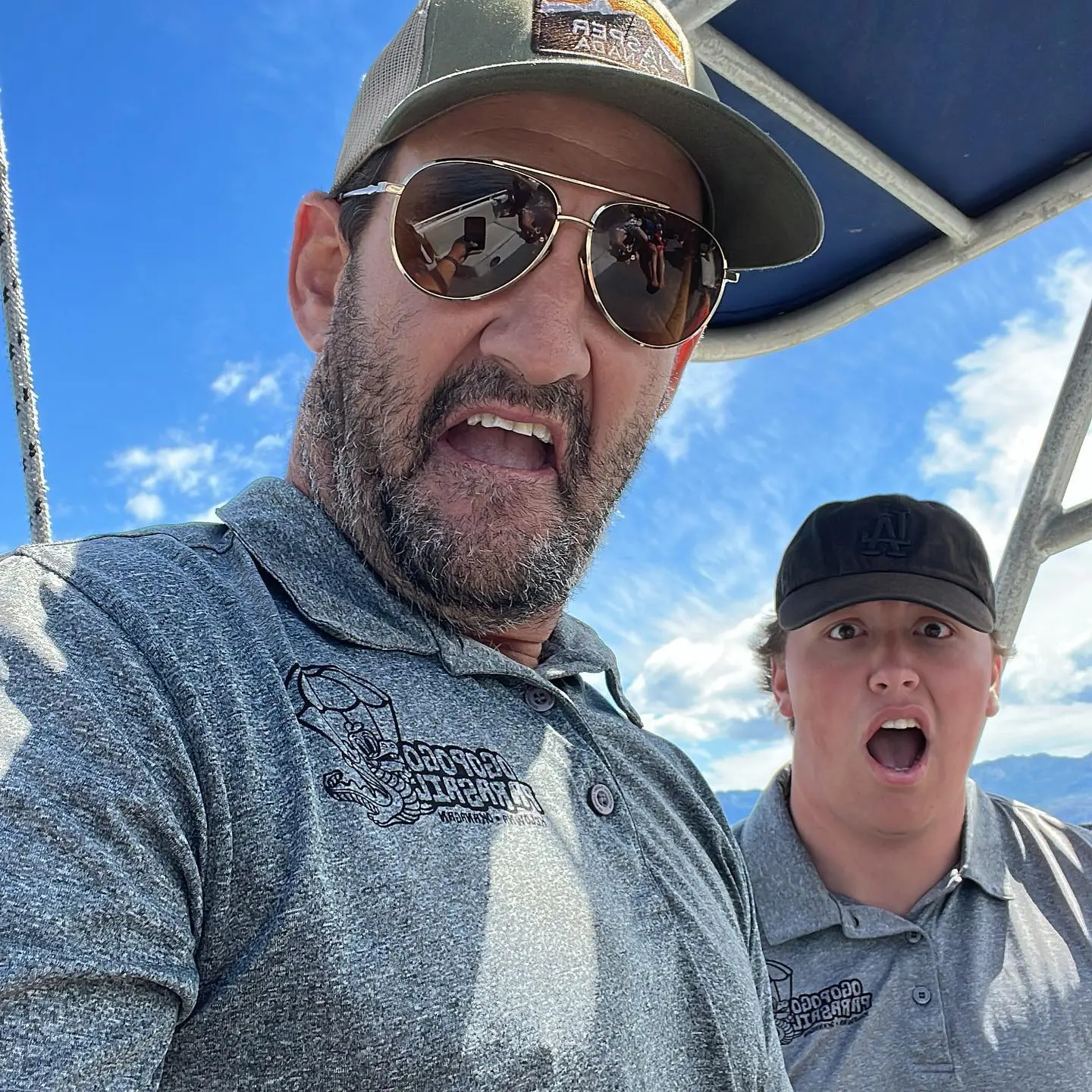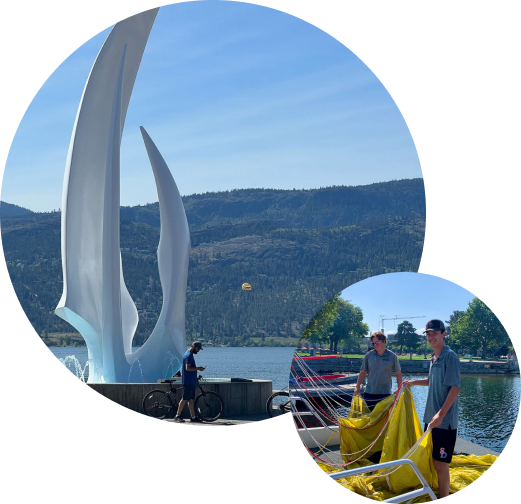 Who We Are
With over 40 years of experience, the team at Ogopogo Parasail takes your fun and safety seriously. There's no better way to see the city and experience the breathtaking views of the Okanagan than soaring high above the lake with 360-degree panoramic views.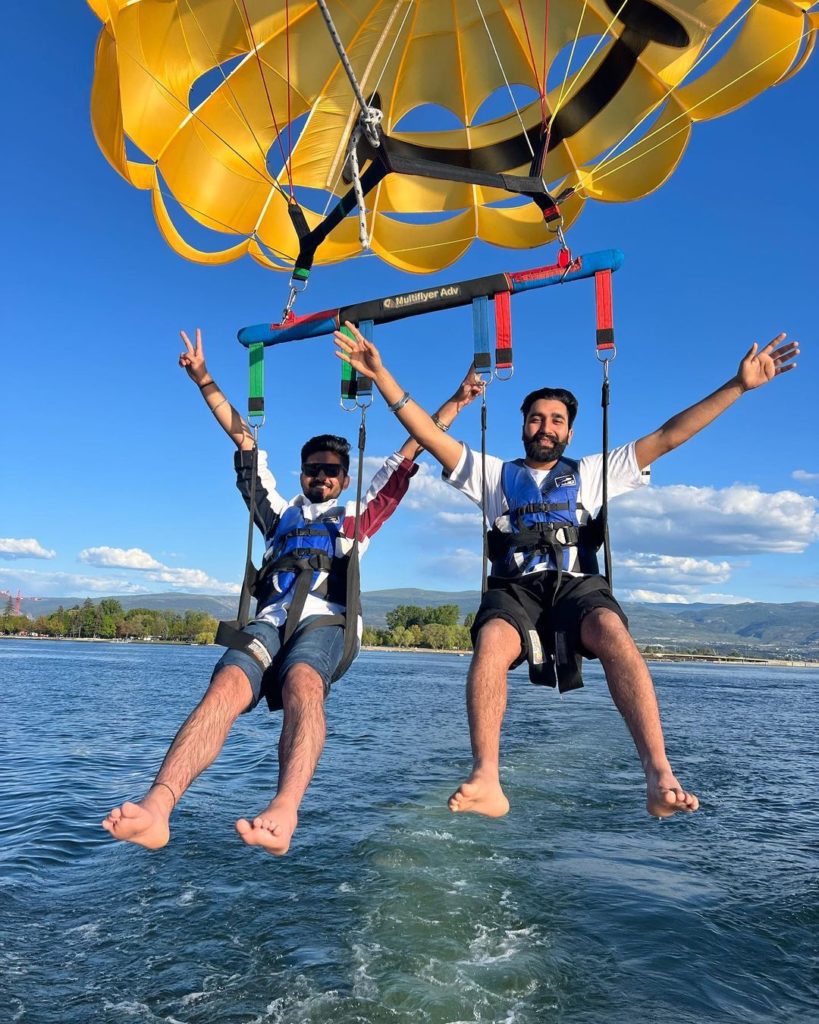 FAQs
We have 3 different parasailing options. You can parasail – Solo (1 person), Tandem (2 people) or Triple (3 people).
Each parasail flight is approximately 8-10 minutes. You will spend around 30-60 minutes out on the lake all depending on how many other guests are also parasailing 😊
We can parasail from ages 4 and up. That's right, you're never too old to parasail!
A minimum weight of 150lbs and a maximum of 500lbs is required to safely parasail. Because we can parasail up to 3 people at one time, the overall weight will be determined on your choice of whether you parasail with 1 (solo), 2 (tandem) or 3 (triple) people.
You can stay completely dry, ONLY if you wish that is. Part of the REAL excitement of parasailing is asking the captain to dunk you in the water! Even if you can't swim, with your provided life jacket on, being dunked in the lake is 100% safe but 1000% fun!!!! 😊
Depending on weather conditions you'll fly like a bird and can reach heights of up to 300 feet! It's an AMAZING view up there! However, if you'd like to fly lower just ask your parasail boat captain and they will be only happy to accommodate.
As long as you hold onto it very tight, then yes you can! For peace of mind, we do offer affordable photo and GoPro video packages you can enquire about and pay for at our location during check-in.
The BEST parasail location this side of the moon to enjoy Canada's #1 great outdoors adventure. Located near the downtown Kelowna Visitors Centre.